There are a plethora of gallery apps for Android out there, but which one is the best for you? Some are good, some not so good. Here, we will see the most popular gallery apps for android and help you decide which one is the right choice for you. When looking for a gallery app, you'll want to consider the features that are most important to you such as an app that provides a lot of customization options, a clean and simple user interface, built-in cloud storage support, etc.
Did you know, In a world of Snapchat filters and ever-changing trends, people want to be able to express themselves in new and unique ways. With that in mind, we've collected the best gallery apps for Android users who want to step up their photo game. Whether you're looking to add some fun filters, edit your photos like a pro, or just store them all in one place. Here are the top 7 picks.
Why Do You Need Gallery Apps for Android?
There are a lot of reasons to have gallery apps for Android.
Perhaps the most important reason is that a gallery app helps you organize your photos and videos. A good app should make it simple for you to discover the photos and videos you're searching for.

Another reason to have a photo gallery apps for android is that it keeps your photos and videos safe. If you keep your photo albums in the cloud storage, they are vulnerable security threats. But if you store them on your device, they're safe from hackers and other threats.
Why you might need to think using gallery apps for Android. Good gallery apps make it easy to view all of your photos, albums in one area. They also provide many features that are not available in the default Android Gallery app. For example, many gallery apps include sorting and filtering features, as well as options for editing and sharing your photos and videos. Some apps even allow the user to back up photos and videos to the cloud storage, so the end user can access and utilize them from anywhere.
Best 7 Gallery Apps for Android
The gallery apps for Android devices got a makeover from Google Photos. App provides an easier way to utilize your gallery from anywhere. There are several features of this app that set it apart from the stock gallery app on Android devices. You can access your photos without having to use a separate app. Your photos are automatically organized and filed away into albums by date and location, so you can quickly find the photo you are looking for. The app also has editing features that allow you to make quick
It's no secret that Google Photos is one of the best cloud storage and photo gallery apps around. With unlimited storage for photos and videos, automatic organization, powerful editing tools, and easy sharing, it's hard to beat. When most people think about Google Photos, they think about the app's ability to back up their photos and videos for free. And that's a great perk! But Google Photos is so much more than that. It's an app with powerful search and organization features that can make it easy to find any photo or video you've ever taken.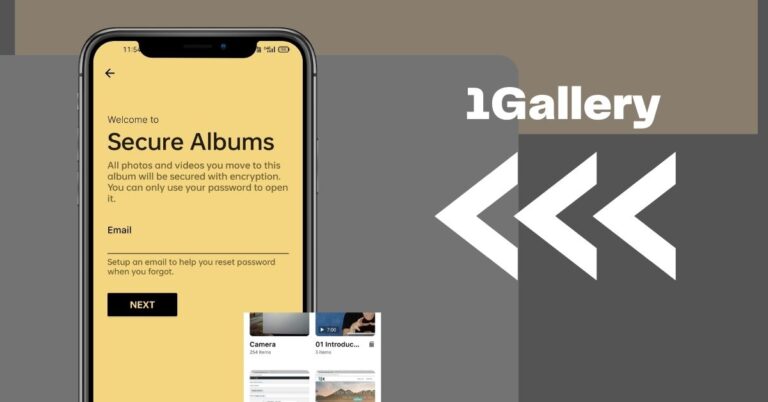 Looking for a great way to view your photos? Check out 1Gallery, the best gallery app for Android. With a streamlined, intuitive design and powerful features, 1Gallery makes it easy to manage your photos and share them with friends and family. From managing albums and tags to editing photos and creating slideshows, 1Gallery has everything you need to get the most out of your photo collection. So download today and start enjoying your photos like never before!
The working is similar like any standard gallery app and the user can view photos by date and in grid view. However, the app allows users to hide photos and videos using a pin, fingerprint lock or with a pattern. These hidden things are not only hidden but also encrypted. There are various features including simple video and image editor functionality with inbuilt light and dark themes.
Simple Gallery Pro is another one of the best gallery apps for Android that lets you browse your photos and videos quickly and easily. With a simple, clean design, it makes viewing and managing your photos and videos a breeze. You can also quickly edit photos with Simple Gallery Pro's powerful editing tools, or share them with friends and family.
The app is completely offline and doesn't require any unnecessary permissions. Plus, it comes with features like an image and video search, support for 32 languages, a favorite feature for quick access, and a recycle bin to recover trash photos. You also get a security feature with a fingerprint unlock for added privacy.
The A+ Gallery app is a photo gallery app that organizes your photos and videos by date and time. It also has a built-in editor that lets you crop, rotate, and adjust color, contrast, brightness, add filters and effects, and more. The app can also create slideshows and movies.
If you're in search of a good photo-editing app for your Android phone, you can't go wrong with A+ Gallery. This app offers all the features you need to make your photos look their best. Best of all, the app is free to download and use.
PhotoMap is a fantastic Android application which uses the Geographic Information System (GIS) to organize photos by location. The app allows photos to be taken and tagged with GPS coordinates, which are then stored on a map that can be viewed and shared with others. The app can also be used to geotag old photos that were not taken with a GPS-enabled device.
Simply take photos of the places you visit and PhotoMap will create a map with pins that show where each photo was taken. This can be great for remembering where you've been or for sharing your travel experiences with others. PhotoMap can also be helpful for plotting out future travel plans. The app is free to download and use, and it's available for Android devices.
The best way to appreciate art is to experience it in person. However, that's not always possible, and even when it is, sometimes you just don't have the time. That's where FocusGo comes in. This one of the new gallery apps for Android offers access to high-quality art from museums around the world, all from the comfort of your own home or on the go.
The new FocusGo gallery app for android is a great way to organize and manage your photos. With its simple and user-friendly design, you can quickly find the photo you're looking for without having to search through all your albums. The app also lets you share photos with your friends and family via text, email, or social media. So if you're looking for an easy way to keep your photos organized and accessible, be sure to check out the FocusGo gallery app.
With the Memoria Photo Gallery app for Android, users can view their photos in a beautiful and intuitive interface that makes managing your photos easy. Memoria allows you to quickly find photos based on when they were taken or where they were taken.
The app also organizes your photos by album, making it easy to find the photo you're looking for. It helps you keep your memories organized and easily accessible. You get a variety of features with this app, like fingerprint authentication and the ability to hide albums you don't want. There is an encrypted vault and various view modes.