Smartphones and apps have become an extension of our lives. We use them to communicate, stay organized, work, and now – listen to music. In fact, recent Nielsen data reveals that U.S. smartphone owners stream about 1 hour and 18 minutes of audio content per day. That's a lot of music listening!
What music app for iPhone do you use most to listen to music? Do you have a favorite?
There are a number of different free music apps for iPhone on the market, but not all are created equal. Some emphasize functionality while others focus on looks and design. In this roundup, we take a look at seven of the best free music apps for iPhone currently available and explore what makes them unique. Whether you're looking for an app to manage your own music library or one that lets you stream songs from all over the internet, there's sure to be an app in the following list that meets your needs.
The history of music is as varied as the users who make it. From ballads and blues to country and rock 'n' roll, there's a style of music for everyone to enjoy. While the genres themselves may come and go, one thing that always remains is the passion of the musicians who create it.
Music is one of the most important things for human beings. It can make us feel entertained, happy which boosts our internal energy and the level of confidence. you can feel better after listening to your favorite music. Music has the ability to force people in a way that nothing else can. Music can improve our happiness!
The best free music apps for iPhone are listed below
Pandora is a music streaming service that operates in the United States and Australia. Registered users can create stations based on songs, artists, or genres, and Pandora will play songs that are similar to those selected. The company also offers featured stations, which are created by its team of experts. As of July 2016, Pandora had more than 80 million active users.
It is one of the most installed and popular free music apps for iPhone. Because of its radio-style approach, you can enter a song or artist, and it will show a station of music you'll like based on that selected choice. It allows the user to refine the stations by providing a thumbs up and down for the favorite music. Pandora is a terrific tool for discovering new music because of its huge database of music library and relationships power.
With the recent release of YouTube Music, it's time to take a look at what this new service has to offer. YouTube Music is another best music streaming app for iPhone that offers both ad-supported and paid tiers. It provides access to a library of songs, as well as videos, remixes, live performances, and covers. The paid tier, YouTube Music Premium, removes ads and provides offline playback and background listening. One thing that sets YouTube Music apart from other music streaming services is its integration with YouTube.
Whereas most individuals consider it as a video website, YouTube is among the most popular platforms for listening to music on-line. Consider all of the music clips and full albums you discover on the site. Enjoying a few of these songs and videos is counted in the direction of the Billboard gross sales charts. YouTube Music enables you to begin with a track or video you select and creates stations and playlists primarily based on that music. Like different apps on this checklist, stations are taught your style over time to serve up extra music you will like.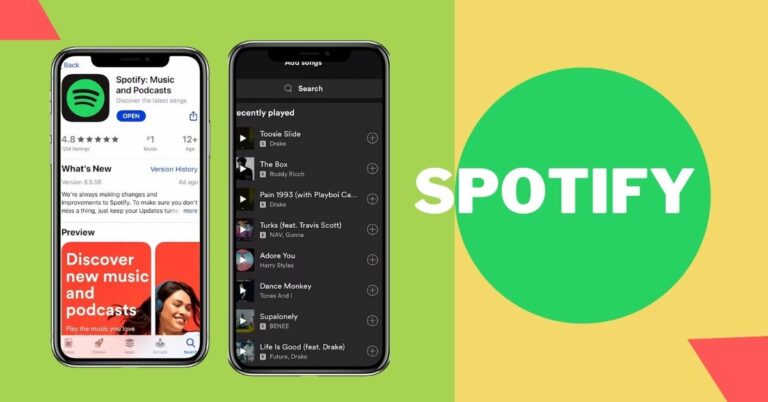 In the past decade, there has been a dramatic shift in how people consume music. Once upon a time, people would purchase albums or songs from stores like Wal-Mart or iTunes. Today, however, music streaming has taken over thanks to services like Spotify. Spotify is a music streaming service that allows users to listen to any song they want at any time. In addition, Spotify also offers a variety of features such as playlists, radio stations, and social features that allow users to connect with others who share their interests.
The largest identity in music streaming, Spotify has lots of customers around the globe than some other services. It has an enormous music catalog, cool sharing and social options, and radio stations. Recently, It added podcasts to its assortment—together with many which can be unique to Spotify, making it a go-to destination point for every kind of media, not only music.
Amazon Music has continuously evolved to offer a comprehensive music streaming experience. Today, Amazon Music provides customers with access to more than two million songs and thousands of curated playlists and stations at no additional cost with an Amazon Prime membership. In addition, Amazon Music offers customers the ability to purchase digital downloads and physical CDs of their favorite albums and artists.
Amazon Music allows you to stream a catalog of over 2 million songs, playlists, and radio stations. Plus, you possibly can join a family plan with six customers. The music you acquire from Amazon, each as MP3 downloads and, in some instances, as physical media which is out there for streaming and set up. All customers of the Amazon Music app get a cool and free bonus like Alexa. The Amazon voice assistant, which powers its line of Echo units, is built-in into the app and delivers the entire Alexa options and skills to your mobile.
In the music industry, Spinrilla has become a go-to for artists and fans alike. What started out as a small startup in 2012 has quickly become one of the leading outlets for independent music. With a focus on mixtapes, Spinrilla has become the place for new and upcoming artists to get their music in front of fans.
In the event you're into hip-hop, you realize that there are tons of nice mixtapes that come out earlier than official albums are launched. Spinrilla is your approach toentrythese mixtapes with outlooking your nativereportoutlets and street corners. This best free music app delivers new releases and trending music, allows you to touch upon music, share it, and obtain songs for offline playback.
SoundCloud is a streaming music service that allows users to upload, share, and discover audio files. In addition to streaming music, SoundCloud also allows users to record and share their own audio files.
Get the well-known and extensively used SoundCloud expertise in your iPhone with this app. The other apps on this listing simply give you music. SoundCloud does that, however it's additionally a platform for musicians, DJ's, and different inventive individuals to add and share their creations with the globe. SoundCloud does not permit uploads which are covered by SoundCloud Pulse app. But, it gives access to all music and the location's different options, together with the invention of the latest artists and social networking.
Uforia is a music streaming service that offers its users a unique experience. By providing them with the ability to create playlists and share them with others, Uforia allows its users to discover new music and connect with other music lovers. Additionally, Uforia offers exclusive content, including interviews and behind-the-scenes footage with artists, which helps to deepen the connection between users and the artists they love.
Cool features consist of saving your top favorite station for accessing later and a car driving mode option that is available as key features of Uforia in an extensive format for easy access while driving.