Android apps for video editing?
Thinking about what are some good Android apps for video editing and not sure which is the best video editing app for Android. Editing your video is a very important step in the process of making it look good and ready for sharing. With android apps, you can take your editing to a whole new level and polish the video with ease.
Now, thanks to more and more features of mobile phone's operating system, life gets easier and you don't need to carry all the heavy equipment when taking videos with your phone. Fortunately, loads of cool free video editing apps for android exist in Google Play Store and help us easily edit our film anytime and anywhere. With these apps, we can cut our footage for creating sketch video or adjust colors and contrast before exporting it.
Video editing is one of those content-producing tasks that really strains your brain, and it's tempting to skip this stage altogether. I'm not going to dedicate a post to why editing your videos can make a huge difference, but if you go through the process, here are some of the benefits:
User can combine sound and footage from different sources perfectly together.

Easily clean up your audio and make it as clear as possible for viewers by filtering out background noise and other content that detracts from the main message.
Allow to produce something more succinct, which saves you time and space for future posts.
List of android apps for video editing
InShot is one of the best and super easy video editor available for Android with an extraordinary focus like video trim, various filters and for shorter videos. It consists of a reasonably understandable and easy timeline video editor which comes with multiple audio and multiple video channels.
Moreover, You can also get some basic inbuilt tools like cropping a video, music selection, and many more things like fading in and out. Its inbuilt tools, speed control feature, and other useful features make it excellent for platforms like TikTok, Instagram, YouTube, etc.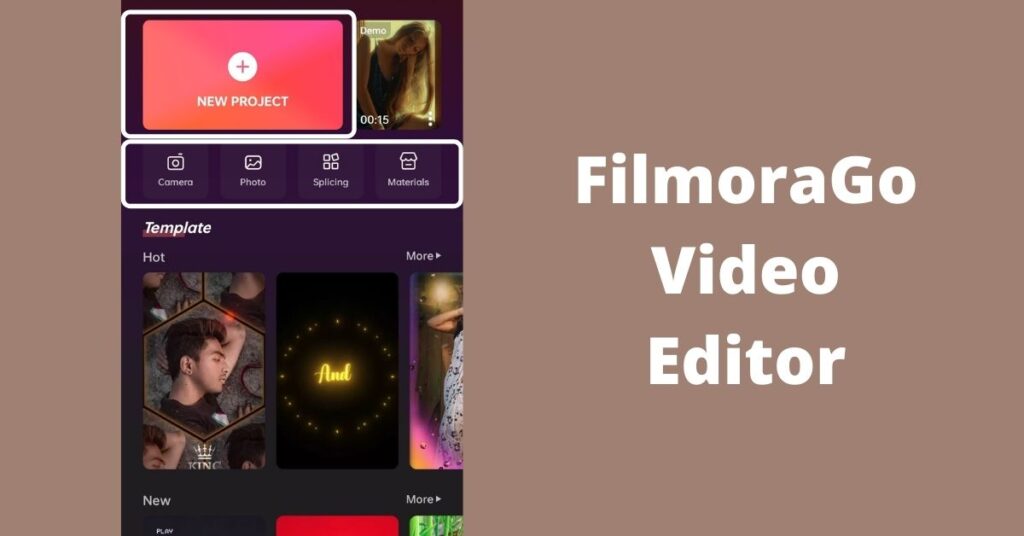 FilmoraGo is a popular best video editor app available in the market. It allows the user to do some common tasks such as trim and cut the video as per need, rendering, and many other things.
FIlmoraGo Video Editor has an ability to play in reverse videos, crop the videos for best fit especially for Instagram, YouTube and many other social platforms. It also has various useful and important features like transition effects, music, overlays, slow motion, etc. With the FilmoraGo free version you can edit all your Android videos like a professional.
3. Kinemaster Video Editor
KineMaster is one of the great, powerful and handy video editor apps available. You can perform all the basic tasks with the help of this video editor. Additionally, in this best video editor for Android there are chroma-keys for your green screen fans out there, audio filters, various other video effects, transitions effects, and many more.
Kinemaster is not as great as a desktop editor. However, this video editor gets much closer than most other editors. You can use this for your actual video production for platforms like YouTube.
4. VivaVideo Video Editor
VivaVideo editor is another popular video editing apps for Android. It allows the user to edit videos especially for small clips for social media platforms. VivaVideo editor app utilizes its storyboard style of video editing where user load clips, trim and edit them as per requirement, and then move to the next level.
It includes lots of video filters and many other effects like fast and slow-motion, text input. However, It has a free version that comes with a time limit and watermark. If you want to remove the watermark and for more time limit, you can go with it's professional version.
5. ActionDirector Video Editor
ActionDirector is one of the most popular and known video editing available for Android and PC as well. You can do all the basics as per need. You can import files, edit clips, and rendering the videos.
It allows you to add your own favorite music, trim and cut clips, add text to videos, add slow motion to edited videos, and more useful activities. ActionDirector is one of the few video editor apps for Android which supports 4K videos. For that, you need to check if your device supports it, though.
Quik is the most comprehensive video editor app for Android on this list. This is a simple and decent app and the way it works is you can add nearly 50 videos and photos into the editor. It consists of lots of video styles and you can customize and reorder your videos just before you export it.
Magisto is another video editing app for Android on this list of the best video editing apps. It can combine photos, videos, music, video effects, and video effects to create a great video without any extra effort. You just need to select one or more videos and music and the editor will automatically make an unbelievable video for you in a few minutes.
This app uses an A.I. that analyzes the video clips and selects the most useful fragments. If you are new and do not have any idea about video editing, this is for you a great free option to edit videos on Android.