Are you a game enthusiast who wants to play great games on your Android Device? If yes, then gba emulators for Android are the perfect companion for you. They give you access to console-quality gaming right on your phone.
I always thought that a real computer is the most important part of any gaming system, but when I got my gba emulators for Android and began using it to play all of my favorite games instead of the original, I was blown away by how much more convenient they are.
An emulator system allows you to hook up any game console from your childhood and play exactly as you remember them while also having access to new content. Now you can use Android emulators to play your old games on a smartphone device.
What are GBA Emulators for Android?
GBA Emulators for Android are software programs that allow people to use applications without having the actual device for which the application was intended. The best emulators for Android are the ones that allow you to play classic consoles on your phone or tablet, right? Not exactly. While there are many gba emulators for Android download, some of which even let you run Nintendo 64 games on your Android device, they are not all created equal.
Where Can I Get GBA Emulators for Android?
Today we are going to see the top 7 best gba emulators for Android. Are you interested? If yes then follow me and stick with me until the end of this article. So friends, let's start our journey to know about all the emulators on android.
The John GBA emulator for android comes with plenty of good features. This is the best option for those users who want to keep thoughts simple and easy. It consists of a builtin cheats and many features to enhance the rendering. Particularly very useful is the support of dropbox, that allows the user to synchronize your saved data and configurations to the cloud and then you can continue playing the game on another smartphone device. Default gamepad layout is not that great, but you can customize it at least. It has bluetooth support as well.
My Boy is another popular GBA emulator available for Android. Why is it so popular? The popularity is because of its performance while playing the GBA games on your Android device. Lots of users have already downloaded it and are utilizing all the features which includes high compatibility of games, fast forward feature, slow down options, cheats code, and the support of external hardware.
However, this emulator is not limited to these available features but also provides you with bios emulation, OpenGL rendering effect, and many more. My Boy emulator has better graphics because of its advanced inbuilt features. It's a comprehensive option for an enhanced experience of playing GBA games on Android Devices.
Pizza Boy is one of the most accurate GBA emulator for smartphones, it is widely considered as the top GBA emulator for Android devices. The question is what makes it best? Because of its unbelievable performance. It consists of some elegant skins that replicate the varieties of the GBA. Many enthusiasts have even checked the accuracy for image and the sound against other gba emulators, and it's at the top position. you can easily playback your favorite gba games in 60 FPS, even on the lower version Android smartphones.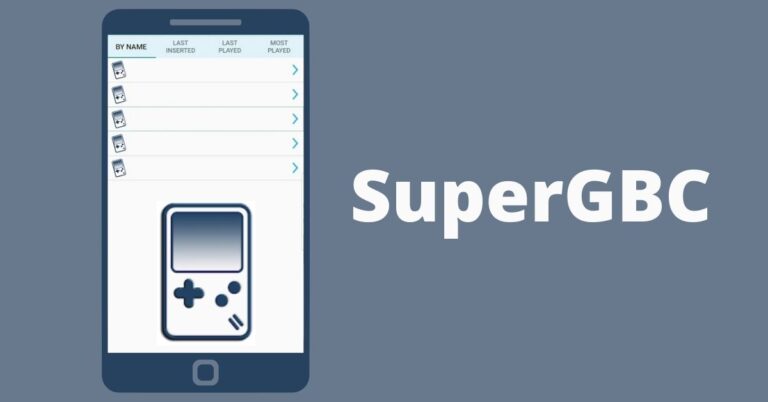 We have discussed the sweet GBA emulators for Android that you can choose up thus far, but if you really looking to take some more nostalgic gba games to play then you can go with the this Super GameBoy Color emulator which is available for abdroid. With the help of this gba emulator, you will be able to load ROMs very easily and quickly onto the gaming console, and take a trip down memory lane. The controls available on the screen looks little rough, but it is still fairly handy and easy to play.
RetroArch is another best emulator in this list that helps you to run various emulators. RetroArch is a unified and single application that enables user to interact with various other emulators. It allows you to install android emulators as different for each platform.
Do you know that, all the platforms including Game Boy, GBC, and GBA have cores which can install in RetroArch that enable the user to play games in one application. It does not have as lots of features as other android emulators but is compatible for games. Moreover, RetroArch is an open-source application which makes it perfect.
EmuBox is a new generation GBA Emulator for your Android Smartphone that supports external controls and multiple gaming consoles. However, It has only limited features such as load and save states, fast forward. For a better and enhanced experience, its features allow you to connect with hardware controllers. EmuBox is free and you can access all its available features. You can also take a screenshot of the game as per your choice. It requires minimum operating system requirements and supports multiple gaming consoles. You just need to get the ROMs from and import them into the EmuBox emulator.
Nostalgia.GBC is the last emulator for Android in this list. However, this is the best Emulator you can ever see for an Android. It has all kinds of useful features like better game compatibility, on-screen control options, etc. Nostalgia.GBC allows the users to rewind the game a few duration to try any part again. This game rewind feature makes Nostalgia.GBC unique.
If you're looking for a way to run all of your favorite video games on your Android device, an emulator is the perfect solution. However, there are a lot of great emulators for Android that can allow you to play many games on your android devices. GBA emulators for Android are an extremely popular choice for many users because it allows them to play both old and new games on their phone.